I'm really excited to have been asked to participate in a HootUp at Hootsuite later this month.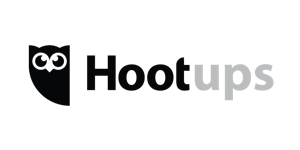 This one, called #ProfHootUp is specifically aimed at professors and post-secondary instructors who are using Twitter in the classroom. I'll be doing a short presentation on how to use Twitter to enhance your workshop presentations.
Here's the blurb:
Do you mix social media into your classroom? Are you curious how other instructors integrate social media into their curricula? Join us for the first ever #ProfHootup at Hootsuite to meet other educators and exchange best practices teaching in this digital world.
This event will feature four short presentations and networking. Presenters will be highlighting their general approach teaching social media, practical tips, and/or sample assignments. Top educators and practitioners sharing their thoughts are Jarrett Vaughan (Douglas College, Langara College, Capilano University), Emily Kinsky (West Texas A&M University), Rebecca Coleman (BCIT), and Ryan Chynces (Hootsuite).
Expect insightful, actionable advice from our speakers and plenty of time to meet with them and other educators from across the Lower Mainland over drinks and tasty eats (specifically, Granville Island Brewing, Rise Kombucha, and The Butler Did it Catering)!
Tickets are free, and may be obtained on Eventbrite.

Hope to see you there!
(Visited 153 times, 1 visits today)